A WebinART of a creative collective of jazz, swing dance, drawing and cut outs as we create our own Matisse inspired artwork!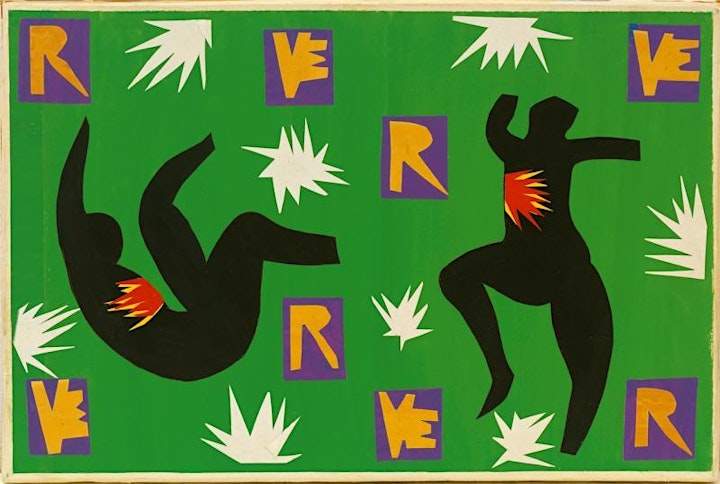 "Fit the parts together, one into the other, and build your figure like a carpenter builds a house. Everything must be constructed, composed of parts that make a whole." – Henri Matisse
Get creative in lockdown with artist Rebecca Harris's WebinART – a collection of jazz, swing dance, drawing and cut outs as we create our own Matisse inspired artwork!
A fun evening journeying through drawing techniques – with an infusion of 1930/40s Parisian jazz (to immerse ourselves in Matisse's world), observation of swing dance movements, use of formal elements in Matisse's work before finishing with our own unique collage.
Aimed at all levels, and abilities, with a focus on ensuring, with limited art supplies, everyone can take part in art. Ideal for families too (children to be accompanied by an adult) and a great evening for couples to get together and create (and of course, you only need one ticket!).
Suggested donation £15. I'm trialing the donation based tickets here as my ethos is for all to access art. I please ask to be honest with the amount you can afford, as like many artists, I don't make a killing out of art, thanks!
Henri Matisse, 1869-1954, "Celebrated as both an orchestrator of tonal harmonies and a draftsman capable of distilling a form to its essentials, he long sought a way to unite colour and line in his work."
The online workshop is delivered in a way to avoid webinar fatigue with an engaging interactive presentation and of course, practical art activities – let's call it a WebinART!
What you will need:
A4 plain paper (or larger if you have it)
Coloured papers: whatever you can find – magazines, pre-painted plain paper, post-it notes, wrapping paper – anything that's paper and not white! (try to find bold primary and secondary colours and black)
Pencil
A stick at least 6 inches long (a wooden spoon, twig etc)
Masking tape
Scissors
Glue: if you don't have any, this link will show you how to make glue at home with common kitchen ingredients
Please ensure you have everything ready to get the best out of the workshop.
What you will get :
A fun and inspiring two-hour workshop
A brief introduction to Matisse and his use of formal elements
Inspiring and creative drawing and cut out techniques
Your unique Matisse Collage
Live recording sent after the session
Running online workshops is great for getting everyone across to globe to take part, please check here to see what time my 6pm (GMT) workshops will be in your time zone.
(I am running other times and dates, as well as other courses coming soon, please see my page here for more information)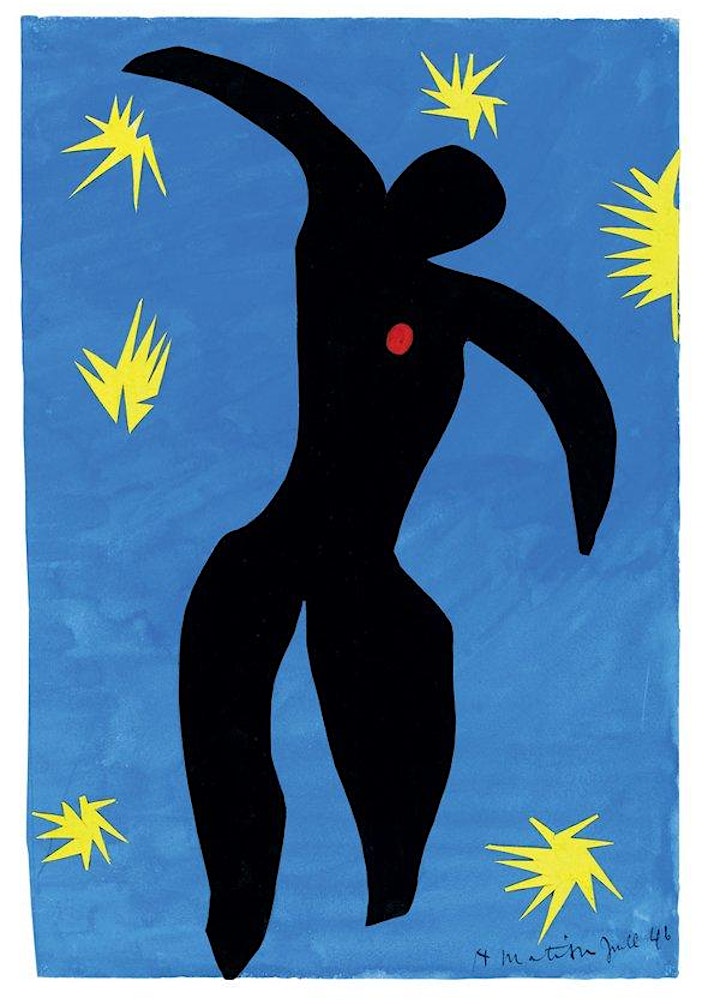 Please note:
Your link to the webinart will be in your Eventbrite ticket, please arrive in good time to avoid any issues in gaining access. Workshops are delivered using Cisco Webex Meetings which you can run either through your browser (I recommend Google chrome) although the browser will not allow all interactive elements used in the WebinART. Their desktop software will ensure you can fully take part. If joining through mobile you will need to download the Webex Android or Apple app in advance.
I really look forward to having some art fun together and if you have any questions please email me at info@rebecca-harris.com or find me on Facebook.